The activities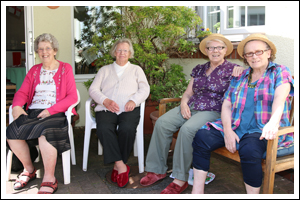 We have visiting hairdressers and chiropodist available to residents who wish to utilise their services. We arrange regular outings which are suggested/chosen by our residents. Trips include: Kings Weston House for coffee mornings, lunch outings, shows at the local community centre and Bristol Hippodrome, local railway trips and many more. Occasionally, we invite groups or performers to entertain us with song or theatre.
Barbeque parties are held in summer months for the residents to enjoy a meal out in the gardens.
Social activities are available at different times throughout most days for any residents or family members who wish to participate. We have gentle exercise sessions on most weekday mornings, afternoon bingo, quizzes, sing-alongs, reading, poetry, concerts, music events, parties, a wide range or card and board games and many more.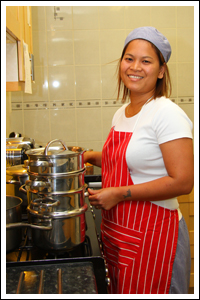 The outreach library service calls on a regular basis with large print books and audio tapes for anyone who enjoys to read or just listen. A small Church service including Holy Communion is also regularly held for those who wish to participate.
All of our food is home-cooked by a qualified chef who excels in providing meals to meet the individual requirements of our residents. We pride ourselves on offering a daily selection of locally-sourced, high quality meals that are served to residents either in the dining room or their rooms depending on their preference.
A selection of snacks, fruit and drinks are available at all times.